When you're ready to improve the exterior of your home trust Bob's Construction
When it comes to reliability, Bob's Construction has been the trusted choice!
A Company that will be Here
For over 65 years Bob's Construction has provided top quality installations and replacement of windows, siding, roofing, and exterior doors in Southeast Minnesota. We take pride in using top quality products that will stand the test of time.  No high pressure sales and no gimmick sale prices, just honest trustworthy people.  Our highly trained Sales Staff is ready to answer any questions and help you make an informed decision that is right for your home.  Stop into our showroom to see our wide variety of quality products.  Bob's Construction is sure to have the products you have been looking for your home. Plus the energy efficiency is certainly worth the upgrade.    If its time to upgrade your home, trust Bob's Construction to help.
Complete Job Start to Finish
Our professional sales and installation team will ensure piece of mind when it comes to taking care of your home.  Bob's Construction takes pride in doing the job right the first time.  Everything from choosing the right products to providing a professional clean installation.  We love helping our customers from start to finish.  Have questions?  Please fill out the form for a free no-obligation estimate.  We would be happy to meet with you and help you not only improve the beauty of your home but save you money.
Our Reputation Speaks for Itself.
We are members of Rochester Area Builders. Accredited members of the Better Business Bureau and the Rochester Chamber of Commerce. We are a licensed, insured, and bonded and we stand by our quality work. Trust Bob's Construction with your next project.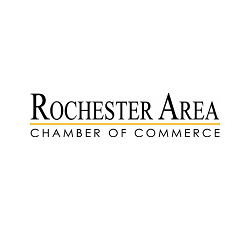 When you're ready to improve the exterior of your home,
"Just Call Bob's"
Fill Out Our Free Estimate form to the Right or Give Us a Call at 507-288-8379 Today!
License #BC755582